Gr. 80 QT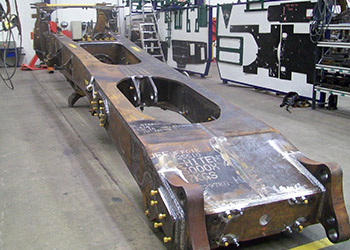 Gr. 80 QT is a low alloyed high strength plate that offers good weldability and formability. Due to its yield strength and low carbon, it can offer significant reduction in the weight of weld structures.
During the manufacturing process, a fine grain size is achieved combining a micro-alloying technology with a controlled heat treatment.
The micro structure improves low temperature toughness and cold formability and reduces the possibility of delayed cracking.
Gr. 80 QT is produced in thickness up to 50mm thick with alloying elements reduced to a minimum. Following the conventional welding methods and using low hydrogen consumables and not requiring preheat makes this particular grade of steel highly suited for use in mining, construction and industrial equipment.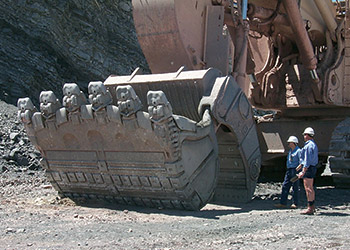 Gr. 80 QT is produced in thicknesses 60mm and greater with a combination of outstanding low temperature notch toughness and good weldability. It is suited for the manufacture of mining equipment and other applications where weight reduction is an advantage.
Gr. 80 QT is particularly suited to cutting edges on large earthmoving buckets because of its high toughness and good weldability.
Total Steel stocks a full range up to 160mm thick for use on bucket cutting edges.