Oxy Cutting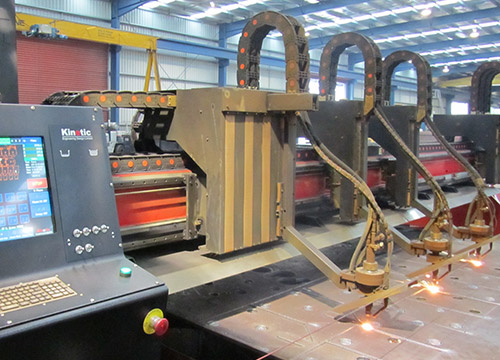 The oxy-propane cutting process is achieved by blowing away the molten material, which is melted by the combustion heat of acetylene gas and oxygen. Using this process, steel of considerable thickness can be cut, depending on the machine used.
Their ability to produce almost any shape from large steel plates makes oxy cutting ideal for a wide range of industries.
Cutting Abilities
Total Steel can cut mild steel up to 300 mm thickness; quenched and tempered plates up to 160 mm thickness, with a maximum cutting envelope 3.4 metres wide.